About Therapeutic Massage
Therapeutic Massage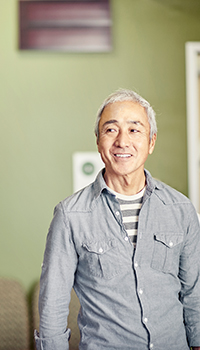 Therapeutic massage involves the manipulation of the soft tissues of the body to reduce pain, discomfort, muscle spasms, and stress with the goal of promoting health and wellness.
The benefits of massage therapy
Studies have shown that therapeutic massage may help improve functions of the circulatory, lymphatic, skeletal, and nervous systems. It may help strained muscles and sprained ligaments heal faster and reduce the formation of scar tissue. It can even help you in areas you might not expect, such as promoting deep breathing, improving posture, releasing metabolic toxins, and enhancing the health of your skin.
Massage therapy has been shown to improve the functioning of the circulatory, lymphatic, muscular, skeletal, and nervous systems. It may also improve the rate at which the body recovers from injury or illness.
Massage therapy may provide the following benefits:
•           Helps relieve muscle tension and stiffness 
•           Reduces muscle spasms 
•           Provides greater joint flexibility and range of motion 
•           Promotes deeper and easier breathing 
•           Improves circulation of blood and movement of lymph fluids 
•           Helps manage blood pressure 
•           Helps relieve tension-related headaches and the effects of eye strain 
•           Enhances the health and nourishment of the skin 
•           Improves posture 
•           Strengthens the immune system 
•           Promotes a relaxed state of mental alertness 
•           Reduces anxiety 
•           Improves ability to monitor stress signals and respond appropriately
And, of course, therapeutic massage is relaxing.
Massage therapy may not be recommended for people with:
•           Inflammation of the veins (phlebitis) 
•           Infectious diseases 
•           Certain forms of cancer 
•           Some skin conditions 
•           Some cardiac problems 
•           Diabetes
Call, email, or fill out the contact form at the bottom of this page if you have any questions, and we can communicate directly with your primary care physician to see if therapeutic massage is right for you.
What to expect at your therapeutic massage visit
Your first appointment will begin with your massage therapist asking about your health and medical history and answering any questions you may have. Let your therapist know about any area that needs extra attention and/or any area that you want left alone so that he or she can tailor the massage to your specific needs. Your massage will take place in a warm, comfortable room with soft music playing. The therapist will leave the room while you disrobe to your level of comfort. You will always be covered with a sheet or blanket during your massage. Your body is only undraped to work on the area involved at the time. A light lotion, cream, or oil will be used. You may choose to close your eyes and relax, or you may prefer to talk to the massage therapist during your massage. Either way is perfectly acceptable. When the session concludes, your massage therapist will leave the room to allow you a moment to relax and re-dress.
You can expect a peaceful, relaxing experience and a sense of calm following a massage. Sometimes the pain is decreased immediately following the massage but can decrease even more the next day. Sometimes you might experience muscle aches for up to two days depending on the depth of the massage performed on the muscles and tissues.
Drink plenty of water before and after your massage therapy session. Massage releases metabolic toxins, and increasing your water intake will assist your body in removing those toxins.
If you are a member, your massage therapist will provide documentation to your primary care practitioner through your Kaiser Permanente electronic medical record. This allows all your health care providers to work together to help in your healing process.
How to schedule an appointment
To make an appointment, please call the Kaiser Permanente Center for Complementary Medicine at 844-800-0788. The Kaiser Permanente Center for Complementary Medicine is open to everyone. You do not have to be a Kaiser Permanente member to come to our facilities and receive chiropractic, acupuncture, or massage treatment. Whether you are a member or nonmember, you will receive the same high-quality care.
Our hours are Monday through Friday, 9 a.m. through 5:30 p.m. Our Lakewood, Midtown, and Westminster Medical Offices are also open Saturday from 9 a.m. to 1 p.m.